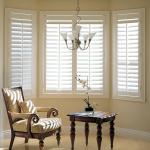 Call  610-873-2599  for your free in  Home Consultation

Shop at Home Service

Mon. to Sat. 8: am to 8: pm

    Philadelphia & Southern New Jersey

   Chester County

   Montgomery County

   Delaware County

   Bucks County

   Lancaster County

   York County

   Wilmington De.

   Middletown De.

   Elkton , Maryland

Drapery Crafters

351 E. Lancaster Ave

Downingtown Pa. 19335

Drapery Crafters specialize's in Custom Window Treatments, Beautiful Interior designed Drapery / Valances, 

Window Treatments, including Plantation Shutters, Blinds, & Shades, serving Philadelphia  Pa. and surrounding Suburbs Including

Chester County , Montgomery County , Delaware County ,Bucks County ,Downingtown ,

 Exton ,Paoli ,Coatsville ,Glenmoore,Lionville ,West Chester,Boothwyn ,Kenneth Sq. ,West Grove ,

 Media, Newtown Sq. ,Broomall ,Drexel Hill ,Bryn Mawr ,Radnor Township ,

 King of Prussia ,Plymouth Meeting ,Phoenixville ,Pottstown,and the surrounding areas

 ~                     ~~FREE IN HOME ESTIMATES~~~~ 

 Send us an e-mail about your need for an estimate or

  comment on our website.

          Name:

          Phone:

          Email:

               Your questions or comments:

  Here's what our customers have to say:

We are so very pleased with the work that was done by Ryan, Janice and the entire staff at Drapery Crafters! Moving into a brand new home is stressful enough, but with their suggestions & expert installation of blinds, valances and 18 foot draperies (yes! 18 feet!) ... our new home is warm & welcoming! My husband & I can not be happier with the results. We hosted our first party on New Year's Eve for the neighborhood and got SO MANY compliments on our window treatments! Thank you & thank you, again!

                              Curtis & Rebecca

                                 Kennett Square

Carl, came to our home and showed us many different options. He was very professional and he shared some great ideas with us. Ryan came in and installed all of our window treatments quickly and they look great. We couldn't be happier and we can't wait to order treatments for the rest our windows. Prices were unbeatable!!!

    Thank you.  John and Robyn  Downingtown

I , absolutely love my sidelight and front door shutters and have enjoyed the privacy aspect and light blocking especially with these heat waves.

                                               Terri, Kennett Square

Hi, Carl and Ryan,

We are so fortunate to have you work on our home.  You are the consummate professionals; your quality of work, and design recommendations are priceless.  You made our house into the home we can be proud of day in and day out.  Each window treatment is flawless; thank you so much for our great new looks and everything you have done; the experience was incredibly smooth.

Maureen and Matthew, West Bradford Township

  I would like to thank you for the excellent service provided me in my recent purchase and installation of window shades and valances.  Mike and Ryan were outstanding.  They treated me like I spent thousands of dollars rather that just a few hundred.

                       Irene, West Chester

Dear Janice,

It was a pleasure  working with you and your family 

I absolutely LOVE my curtains and cornice board WOW !

                             many thanks, Helen

I love my wood shutters , Im so happy we did the shutters the room is perfect . your installer Mike is awesome

                    Thanks Terry ,Chadds Ford

" Yesterday Ryan installed shutters in two more rooms in our home. They look fantastic – just as nice as the ones you did last time. We couldn't be more pleased

                           Peg,  West Chester 

Hi,Carl and Ryan

just wanted to thank you for the lovely curtain you installed over my sun porch door . no traverse problems. I  pull it with a flick of the finger and its just wonderful .this is a great new look   for a old idea and I love it . 

                     Thanks Helen Chadds Ford

I now have had all of my windows treatments custom made and installed by Drapery Crafters.  No job is too small. Infact, it took me 6 years to have my job complete, I could only afford a room at a time.  Since my husband and I are not handy, Ryan made the installation a breeze.  Infact, when I had to paint, Ryan came out, removed the blinds, and put them back up for me.  You can not get this type of service at a Loews or Home Depot.

Thanks Ryan and Carl, I would highly recommend your service to anyone!

                                 Dee, Phoenixville PA.

The shutters look lovely and I will definitely recommend your company to my friends/family. Thanks again

                      Terry and John, Romansville

Hi Carl and Ryan 

I just wanted to tell you again how much we love our new draperies .everyone comments on them.  they really dress up our dining room.

thanks for all your help    

                            Gail , Media Pa.

I just wanted to send a quick thank you for the sidelight shutters that I ordered from you. They are a great solution for the limited ideas available for the sidelight windows. My wife is very pleased after being skeptical on how they would look. They turned out great.

                         Craig

  I just wanted to take the time to thank you for my wonderful Roman Shades. The service was awesome from helping me pick out the best choice for my home and the speedy and professional installation. Tom did a great job.

I would recommend Drapery Crafters to anyone!!!!

         Thanks again,  Shannon,  Elkton, MD

Wanted to say a special Thank You for installing the rod and making the window look fantastic.  We love it and it is just what the window needed.  

Your understanding personality was sure 

welcome that busy morning. 

I love working with you and Ryan and look forward to working with  you soon for the rest of our home. We still need to do the shutters , drapes in the living and dining rooms, and

also drapes in the basement, etc.  

Have a great day. Carol ,Rose Valley

Thank you so much for the wonderful job you did on making my Valances, for my drapes. They look gorgeous I'm so happy to have found you and your company. I will definitely use you again Drapery Crafters is a Great Company and I will tell everyone I know !       

                             Fondly Ann in West Chester

         Appointments & Installations  in the Greater Philly 

                              are serviced by

​  

           Carl Smith -   Sales plantation shutters ,

                                 draperies,valances.shades 

                                 40 years experience 

          Ryan Smith - Sales plantation shutters, and Installations

                                21 years experience

          Mike Torres -Sales plantation shutters, and installations

                              8 years experience

         Janice Smith - In Store sales and window treatment designs

                                13 years experience

          Tom Smith  - Installer

                               7 years experience

​     Drapery Crafters 

  Full service includes

  # Free Shop At Home

     Service

 # Expert In Home Advice     at your convenience

  #See Pictures of 

  local homes we have

  done (great for ideas )

​ 

 #See actual colors and

   feel  material

  # We measure & are 

  Responsible for correct   fit

 # Expert Installation      

    price is included 

 # 1st year full service in 

     home warranty    

     included 

  # we service all factory

     limited lifetime

     warranty's .