Plantation Shutters For Sliding Doors

  Call  Drapery Crafters

      for your free in 

   Home Consultation.

    610 - 873 - 2599

 The sliding door bifold all to one side configuration allows the plantation shutters to be completely stacked to one side of the door.  This provides a clean look and allows the plantation shutters to be opened with a single action. 

Video, above Shows how easy it is to open a multi fold /

 Bifold sliding door from Norman                 

Bypass sliding door shutter for a large slider 

that opens in the middle

  Norman, has a great new award winning design  

  for sliding door shutters   Bi-fold  shutters that stacks

  flat, and have no box out frame. 

  See them in the video above

Excellent video about putting wood shutters on sliding glass doors  from James Hutchings at Southwest Blinds and Shutters. Open Bypass Shutter Sliders, Closed Bypass Sliders, and Bifold Shutter Sliders. 

       Norman Shutters,  

Sliding doors  Installation video.

             Norman Woodlore

            Faux Wood

            Plantation Shutters

                              Sale  

                      Price 

                    $21.99 

                                 Sq ft.

          Norman Real Wood 

          Interior Shutters 

           $26.00 Sq.ft.

          Plantation Shutters 

           Installation add 

            $4.00 sq. ft. 

​          above $75.00 minimum

          install charge per order 

   Phone or e-mail estimates also 

   available  just  give us a size and

    we'll gladly give you a  price.   

       Call 610 - 873 - 2599

 Want to Install Shutters Yourself ?

   We, also have a Do It Yourself -

  program . We measure, guarantee

   the fit, and you install and save the

  installation charge. 

  if you get in over your head. just pay   to have them installed. no harm, no

  foul  just call  610 - 873 - 2599

​  

      Drapery Crafters 

 Shutter service includes

  # Free Shop At Home

     service with expert 

     In home advice    

  # See Large Shutter 

     samples on your

     own windows

  # See Pictures of 

   local homes we have

   done (great for ideas )

  # We measure & are 

  responsible for correct       fit

  # Expert Installation      

  # 1st year full service in 

     home warranty    

     included 

  # we service Norman

   Shutters limited lifetime

   warranty

  Ryan, Janice, Carl, and Tom Smith 

  we are Your local Drapery Crafters. with over 75 years combined experience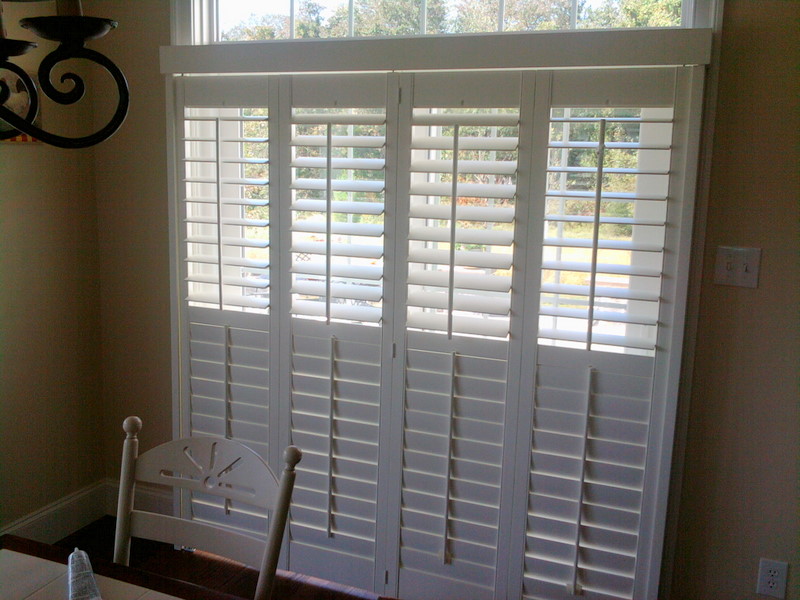 For quick access to your door, you can just open the first set of shutter panels. 

                                                  Service areas 

                  Carl,  Ryan, or Tom service all shutter calls  Within  a hours drive of -

                          Downingtown, Chester County,  Or  Media, Delaware County  

   We service all Philadelphia  Suburban areas including   Malvern, Exton, Wayne, Haverford,

   Drexel Hill, West Chester, Wilmington De., Kennett Sq., Oxford,  Phoenixville / Norristown,

   Pottstown / Reading,Willow Grove / Doylestown  Lititz / Macungie

   Just Call 610 - 873 - 2599 for your free Home Consultation

​ 

​       We Sell Custom Plantation

         Shutters, For less then

               The Home Stores,

                 Or Anyone Else

     See how we can do that below

 Three reasons to get your