Do It YourSelf Shutter Installation 

  Call  Drapery Crafters

      for your free in 

   Home Consultation.

    610 - 873 - 2599

             Norman Woodlore

            Faux Wood

            Plantation Shutters

                              Sale  

                      Price 

                    $19.99 

                                 Sq ft.

          Norman Real Wood 

          Interior Shutters 

           $23.00 Sq.ft.

          Plantation Shutters 

           Installation add 

            $4.00 sq. ft. 

​          above $75.00 minimum

          install charge per order 

   Phone or e-mail estimates also 

   available  just  give us a size and

    we'll gladly give you a  price.   

       Call 610 - 873 - 2599

 Want to Install Shutters Yourself ? 

     Save some money,  and have the satisfaction 

     of creating something beautiful with your own hands

     We, Have a unique   Do It Yourself  program. 

     We measure, guarantee the fit for free. and you install 

     and save the installation charge. 

     if you get in over your head. just pay to have them

     installed. no harm, no foul just call 610 - 873 - 2599

    We are a local family business and think this is a smart,

    safe way,  to do it yourself.  

    installation with the proper measurements, the correct

    frames, and full knowledge  of all options and the

    experience to catch problems before they happen will  

    ensure you have a truly custom looking shutter 

    the safe way.

​  

      Drapery Crafters 

 Shutter service includes

  # Free Shop At Home

     service with expert 

     In home advice    

  # See Large Shutter 

     samples on your

     own windows

  # See Pictures of 

   local homes we have

   done (great for ideas )

  # We measure & are 

  responsible for correct       fit

  # Expert Installation      

  # 1st year full service in 

     home warranty    

     included 

  # we service Norman

   Shutters limited lifetime

   warranty

  Ryan, Janice, Carl, and Tom Smith 

  we are Your local Drapery Crafters. with over 75 years combined experience

                                                  Service areas 

                    Carl,  Ryan,  or Tom service all shutter calls  Within  a hours drive of -

                          Downingtown, Chester County,  Or  Media, Delaware County  

   We service all Philadelphia  Suburban areas including   Malvern, Exton, Wayne, Haverford,

   Drexel Hill, West Chester, Wilmington De., Kennett Sq., Oxford,  Phoenixville / Norristown,

   Pottstown / Reading,Willow Grove / Doylestown  Lititz / Macungie

   Just Call 610 - 873 - 2599 for your free Home Consultation

​ 

The Deco frame, in the video above is the most popular choice for many windows  you can install it over your existing frame if you don't have enough louver clearance. 

or, it's really dramatic for a outside mount on windows that don't already have a frame 

The - L frame above is the original frame that was used for outside mounted shutters. the deco frame in the top video has pretty much replaced it.

Under the right circumstance's it is still the best choice 

this is where seeing the frames in your own home and getting some helpful advice from us.  makes a big difference in getting  a great looking custom shutter 

The Hang strip can be used for outside mounted shutters it has a closer profile to your window frame but it's most common use. Is to install shutters inside the window. 

it gives you more play  to adjust the shutters.  unfortunately you usually can't use it because it will stop you from being able to tilt your windows in.

Direct  Mount, 

If you can't use a hang strip due to your windows tilting in you are left with directly mounting the shutter into your window frame a lot of things have to be just right for that to work

 the window needs to be straight and level within a 1/4 inch you still need some clearance on the sides. and the shutters have to have enough space out side the window to fold out of the way. if you need to install a direct mount . "We need to talk "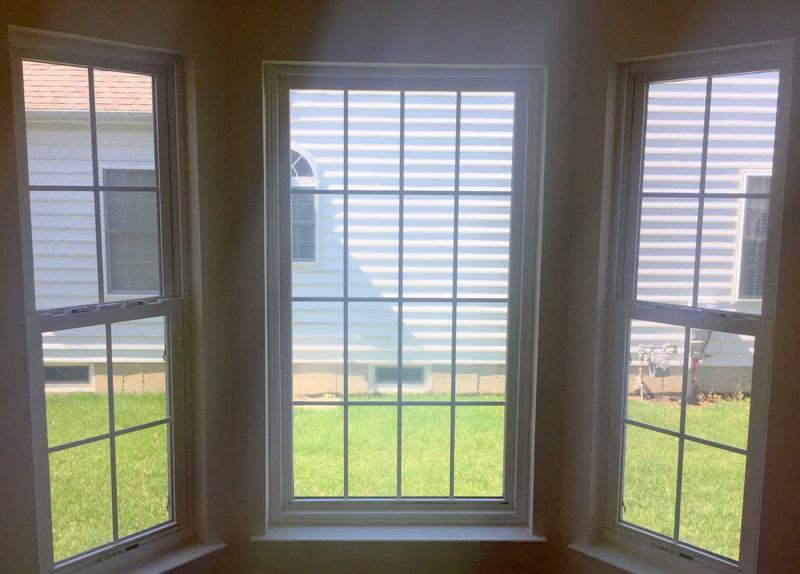 Before and after picture of a bay window using the deco frame 3 sides plus a bottom sill.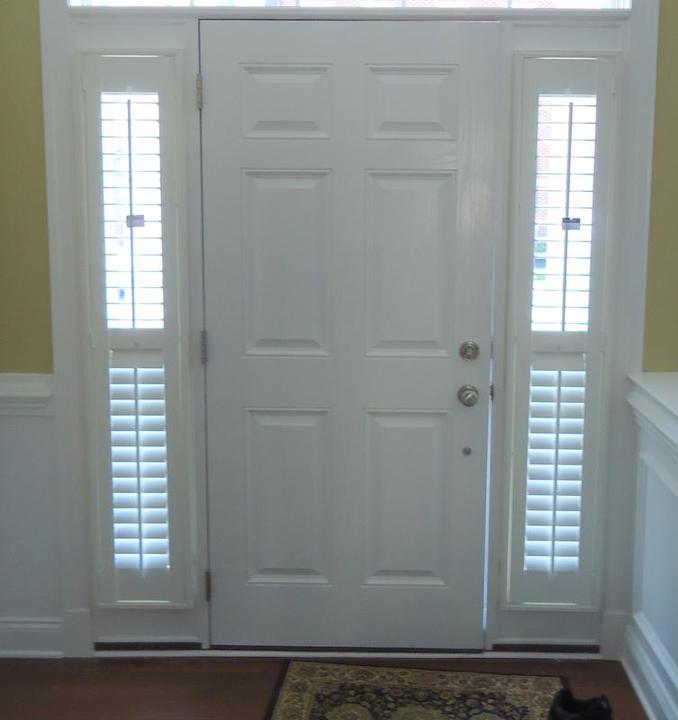 These sidelight shutters are mounted with 

   L frames on all four sides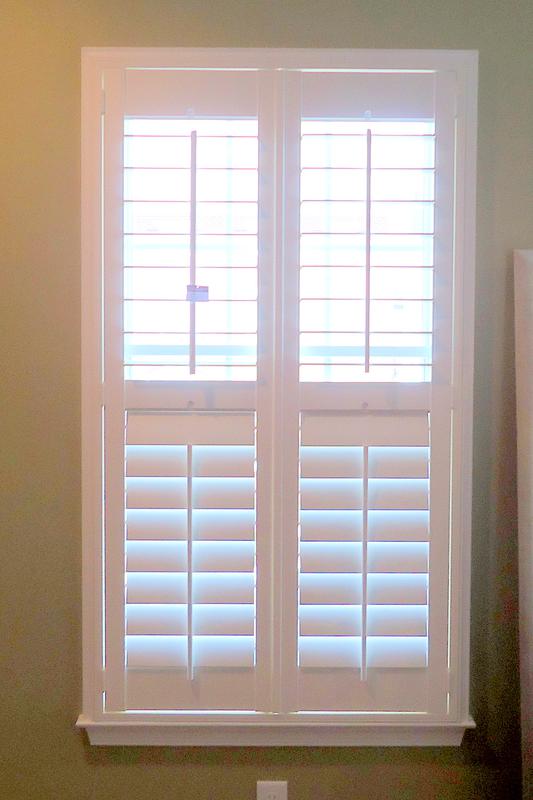 This is the most popular style of shutter with a DECO FRAME 

3 1/2  louvers, divider rails, and tilt rods     Price for a 36" x 54" 

          $ 324.00  installed

                    or

 Do it yourself $ 270.00

              Service Area

 Carl, Ryan,or Tom Service All

         Shutter calls, Within a  

            hours drive of. 

                Downingtown 

              Chester County

                       or

                   Media

            Delaware County

     We service all Philadelphia

            Suburban areas 

                 Including

      Malvern / Exton / Wayne

       Haverford /  Drexel  Hill

             West Chester

            Wilmington De.

         Kennett sq. / Oxford

​ 

      Phoenixville / Norristown

         Pottstown / Reading

     Willow Grove / Doylestown 

              Lititz / Macungie

              Just Call 

   610 - 873 - 2599

 for your free Home Consultation

​ 

​       We Sell Custom Plantation

         Shutters, For less then

            Then the Home Stores,

                 Or Anyone Else

     See how we can do that below

 Three reasons to get your